Sorry this post is so late today!! I've been away from the computer a lot and so didn't have time to write/add pics/schedule it like normal.  (and I'm still looking for guest posts please!)
As part of the #BroodyBFF Challenge 4, I have to come up with a post to write about… SEQUELS! (this post is super duper late but I was having a bit of a rough blogging patch so I'm trying to make it up) Now, admittedly I don't read a lot of series in general just because I don't really like the added pressure of needing to read multiple books to get a complete story, so this is a little bit hard for me.  So, I decided to write this post on books that I've read that I would LOVE to read a sequel about, whether it be because they left some things unsolved or I just loved the characters that much.
Title links go either to the review, if I have one, or Goodreads.
This book wasn't one of my favorites in the world, but it was certainly a solid read, and I enjoyed it 90% of the time I was reading it.  I think Barker set it up to be the first in a series, but I haven't heard anything definite about him continuing it, so I wanted to add it to this list just to be safe.  There is a really clear direction that the sequel could go, and I would love to hear more about what some of the people in the novel do on their next adventures.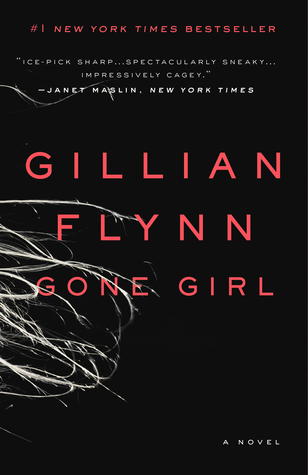 Okay… anyone who's read Gone Girl has thought at one time or another that there should be a sequel named Psycho Bitch where we explore Amy and Nick's entire relationship and how it goes down now that, well, everything has gone down.  Flynn already made up a title, so now she just has to go for it. what are you waiting for!?!?!? If I could only have one other book written ever again, this would be the one that I would beg for politely request.
This is one of those books where you fall in love with the characters and then just can't get enough of them.  Obviously there was a pretty set ending, so I guess what I want is a reversal and revisionist history, but like UGH WHY CAN'T WE.  The characters were so well developed and now they're just sitting there, and both Bee and Sarah were incredible and Charlie and so what's the point in not changing everything and having them live their lives as they were born to do it.
Final Girls is my favorite thriller of the year, and it was sort of set up for a sequel because of the way it ended, although I think it would have to be about a completely different person, with Quincy being just a side character instead of the MC.  Still I really enjoy Sager's writing style and would love him to publish another story!!!
I freaking loved this book and I need to know what is going to happen to my favorite ship ever as they ride off into the sunset.  Sure, the sequel would be more of adult rom fic instead of a thriller, but that could be super cute and fun and when you're this invested in a particular character, it doesn't matter what the genre is as long as they're in it.
What books would you want a sequel to? Have you read any of these books? Which characters do you love so much that you would read literally anything about them? Let me know!