I actually cannot believe that it's August, because that means I'M LEAVING FOR COLLEGE SOON. WAY TOO SOON. WAY WAY WAY TOO SOON. Don't get me wrong I'm super excited I'm just freaking out too. And you guys should be too, because gods only know how much I'm going to be able to blog in college. It's a whole new world out there and I'm not sure if I'm ready to experience it. Time management? Like WHAT? Remind me what that is again? Since it's the last month of summer, I'm going to try to make a reasonable* TBR and set goals that I think I can genuinely reach. Here we go.
*yes, yes, I know reasonable isn't really my strong suit. But I'll succeed this time, I PROMISE (cue awkward laughing)
Ebook / eARCs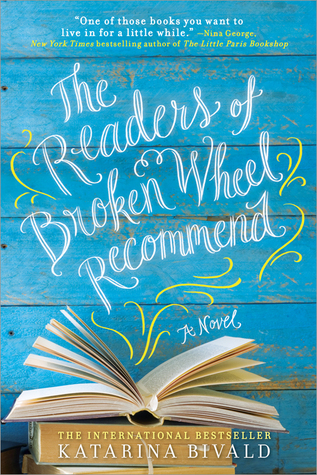 Not the Only Sky— Yes, yes I know I've been reading this for three months and so shouldn't be putting other books on this list too since I really need to finish this one, but I promise I've been putting work in on it recently. It's not that bad, really.
The Readers of Broken Wheel Recommend— I got this book from JellyBean, they finally opened it up the the US (YAY), and I can't wait to read it. It looks adorably fun and the ultimate bookish book so CAN'T WAIT.
Select— This is an October ARC that I desperately want to finish before October, which is why it's on the chart in August. That should mean that I'll finish it by late September.
Physical Books
Audiobooks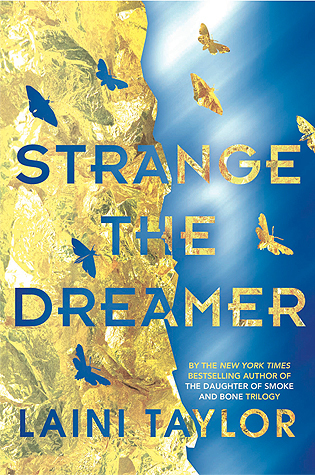 Strange the Dreamer— This is 18.5 hours, so I think it'll be the only one I'll finish this month, but it's also something I'm VERY VERY VERY EXCITED to read. I can't believe it finally came in on Overdrive. now I just have to finish it before it expires.
Blogging
Reach 450 Followers– I have so much trouble setting this goal every month, because either I dream wayyyyy too big or I don't dream at all and assume that literally only 1 person will find me and want to follow me, because let's be honest who would really want to follow me. I think 450 is a solid goal, and it'll make me super happy to get there!
Post a Review Every Friday– I think that this will be an easy goal, it's just a matter of sitting down and actually writing the posts. I already have 2 scheduled, and I've read enough books to have one for every Friday, it's just a matter of writing them.
Find 3 New Blogs to Follow– I haven't "gotten out" into the blogging world in a long time, and it's sort of stalling me out in terms of new followers and also just enjoying the blogging community. I want to make sure I follow at least 3 blogs that I GENUINELY ENJOY this month, and comment consistently on their posts.
Comment on Blog Posts More– This sort of relates to the last one, but I want to make sure I'm commenting on my current bloggy friends whose posts I already love and enjoy, because I need to KEEP UP MY FRIENDSHIPS. Yes, Joce, this takes work.
Writing
Finish outlining Chemical Capitalists– I set this aside for a long time now, but I'm starting to get the feeling where I NEED to work on it again, and so hopefully August will be the month where I crank through and write my outline. I epically failed camp nano and so this will be a good makeup month to get me on track for real NaNo in November.
Decide what I want to do with my Calipso story and Walk story– I wrote a half outline for Walk, and I've been thinking about this other story for a while, and I just want to think and figure out which one I want to work on first, or if I want to put CC before either of them.
What are your plans for August? Have you read any of the books on my TBR? What do you think?
---
Check out my Social Media:
Twitter | Bloglovin' | Email | Goodreads | FictionPress
~ Now Venture out and Change the World ~