IT'S OFFICIALLY DECEMBER! AND NOT EVEN THAT, BUT LIKE HALFWAY THROUGH.  That means it's time for Christmas season and end-of-the-year fun and I can't wait.  That's why from here on in, I'm going to be posting 3x a week (monday wednesday and friday) so that I can fit in all the fun wrap up posts that I want to do.  Plus, it seems like a great way to celebrate the end of a really great year!!
For Part I of my end of the year extravaganza, I'm going to be talking about my favorite books (because, well, this is a book blog and if I for some reason fall off the face of the earth tomorrow at least we'll have this).  It's going to be super tough for me to do, since I read SO MANY GREAT BOOKS THIS YEAR but here we go!
(I'm only going to mention each book once so there's a chance it could have fit in more than one category, but I want to share the wealth)
Who
I read a super huge range of authors this year, which is something I'm really proud of.  Actually, I didn't read a single author more than once (for like, the first time ever).  I think that's probably a sign that I didn't read enough any series, but yanno, what can you do.  Here are some authors that I can't wait to read more of: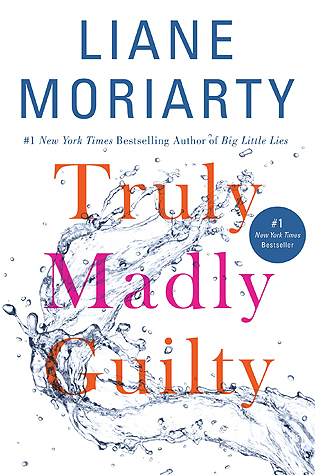 What
This is honestly my favorite section of the entire book wrap-up– books by genre. Below are my favorite books from each of the major genres I've read this year!!
MEMOIR
The Glass Castle— So freakin well written and such an amazing story I can't even explain (plus, the movie was great)
Dystopian / Fantasy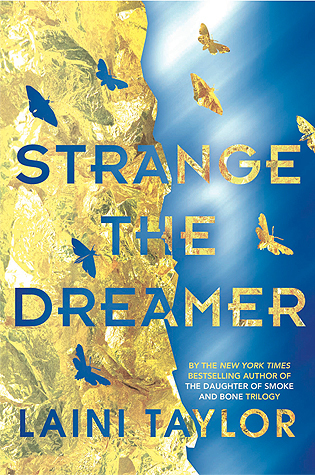 Strange the Dreamer– I wasn't sure how to feel about this when I picked it up, but it hooked me right away and I loved the world building
YA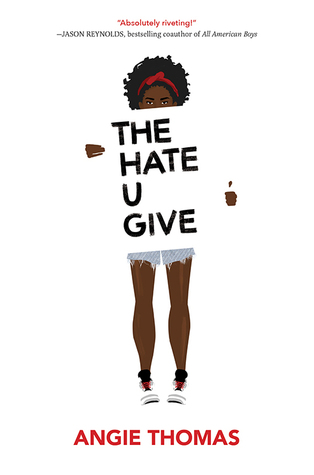 The Hate U Give— This was so powerful and amazing and relatable (even for me), plus it should be a necessary read because it gets across such an important message
Thriller
Final Girls— I read this in January and still think about it occasionally. It was that good. The characters were fabulously written and generally incredible
(HEY! HEY YOU! Have you recently finished writing a novel or short story and are looking for a totally professional, super cool, relatable af, semi cheap editor? Well look no further, because I'M IN NEED OF CLIENTS! FROM NOW THROUGH JANUARY! Contact me today! Or CHECK OUT MY PACKAGES! or just EMAIL ME RIGHT NOW!)
When
My reading for this year was super concentrated in the first 2/3, mostly because then I went to college and just… stopped.  I haven't finished a book since August (YIKES!)
But, when I WAS reading, the timeline dotty thing on Goodreads looks super cool.  I read a lot of fairly recent releases, and then a few older books. I think it's definitely reflective of the fact that I've gotten more ARCs than ever before this year.

Where
I thought it would be super cool to see where the books I read this year took place, so here we go:
US– 16

Europe– 8

Americas (not including the US)– 0

Australia– 1

Africa– 0.5

Asia– 2

Fantasy World– 3
(look how pretty my pie chart is omg i'm super proud)
Wow, so obviously all of the books I've read have NOT had a very diverse setting.  At all.  I mean, the only book I read that took place in Africa only had a few scenes there (Little Bee), the Australian book just so happened to be because I read Liane Moriarty (in Truly Madly Guilty), and I didn't read a single book at all from South America/Mexico. I mean, I read more fantasy worlds than places in Asia.  Next year, I might try to do an "around the world" challenge to make sure I at least hit every continent.
Why
well well well… I thought I should include all the "W" words, but I don't have a very good answer, or really question, to put under this heading.  So… why did I choose my books to read? the majority were either recommendations from my mom, or books I got for review, or books that everyone was talking about and I didn't want to miss out on.
Other Relevant Stats and Charts
I had way too much fun making the first pie chart, so here's a couple more!
obviously, I'm easy to please. Most people have approximately 5x more 1-2 star books proportionately, but honestly I'm not a picky reader, so I'm not going to purposely rate harder than I already to.
this honestly makes me so happy because look at how diverse my genres were.  I mean, I read SO MANY DIFFERENT TYPES OF BOOKS I'm very impressed with myself.
Winner
AIGHT FOLKS! here it is, the moment you've all been waiting for…. my favorite book of 2017!!!
*drumrollll pleasseeeeee*
AND
THE
WINNER
IS…..
……
THE NIGHTINGALE!!!!!!!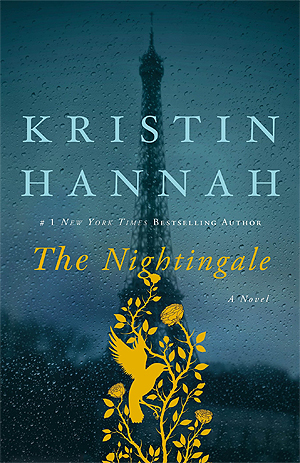 The Nightingale was absolutely incredible, like I can't even describe how fabulous it was.  Historical Fiction about WWII is one of my absolute favorites to read, and this was such a unique take that had romance (but not in an annoying way), family drama, and strong af feminist women.  It could not get any better if it tried to be honest. Kristin Hannah has 100% been placed on my auto-read list after this.
What were your favorite books of 2017? Have you read any of the books I've mentioned? Do you love pie charts (or just regular pie) as much as I do?
---
Check out my Social Media:
Twitter | Bloglovin' | Email | Goodreads | FictionPress
~ Now Venture out and Change the World ~