It's February! (yes it has been for over a week, and this post is super late, but let's ignore that please and move on)
I'm sure y'all know this, but January was a little rough for me. It should have been my 2nd month back from hiatus but instead it turned into unplanned mini hiatus, which is… not so great. I think I bounced back strong at the end though (aka posted roughly twice) and it was a good month for reading, so overall, could have been much worse.
What I Read…
wow okay so this month I didn't have ANY* class and so that means I had so much reading time. Obviously me saying I read a lot is roughly half of what the rest of you read during your slumps, but I guess I'm just not prioritizing reading enough? Maybe if I spent less time browsing the internet I'd read more. Anyways…
*not quite true, i was technically in 2 classes but that's way less than 4???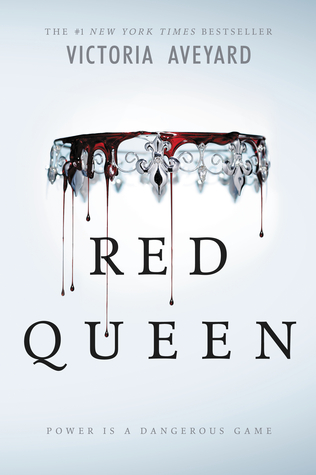 Freakonomics, by Steven B Levitt & Stephen J Dubner (★★★★★) // I wanted to read this book for such a long time because everyone would talk about what a unique perspective it has, and now that I've read it I totally agree! I'm hoping to post a mini-review of this and a few other nonfiction books I've read soon.
Red Queen, by Victoria Aveyard (★★★★☆) // I met Victoria Aveyard at the Boston Teen Author Fest, and got her to sign this book! When I brought it back to campus my friend told me I needed to read it ASAP, and I'm super glad I did. I can't wait to read the rest!
All the Light We Cannot See, by Anthony Doerr (★★★☆☆) // I expected so much more from this book. It won so many awards, and the writing was beautiful, but like… nothing happened? It wasn't terrible it just sort of put me to sleep
oh also I've finally started using actual stars rather than smiley faces in my reviews/wrapups (starting today) so yay for growing up!
Favorite Review…
I 150% stole this section from May, so sending credit where it deserves. Basically I just want to acknowledge the reviews I write since I never publish them the same month I read the book! This month, the award has to go to WHEN DIMPLE MET RISHI because the entire time I wrote the review I was smiling at the characters and remembering all of the cute things that happened.
I'm basically obsessed with Sandhya Menon now and will read any book she publishes.
New Books…
ayyy my favorite section! This month I got a couple of hardcover books, which I'm super excited about, including:
I realise that this book isn't going to excite very many of you, but I find modern/communist/all of China super insanely cool, and so I'm super excited to have been sent this book from Blogging for Books. Thank you!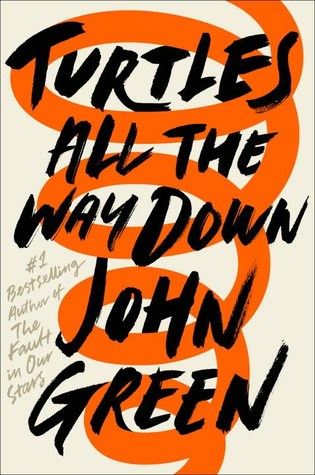 I technically got this book as a Christmas present but it was given to me late so counting it as a January arrival! I'm not John Green's biggest fan by any stretch but I can't wait to read this book.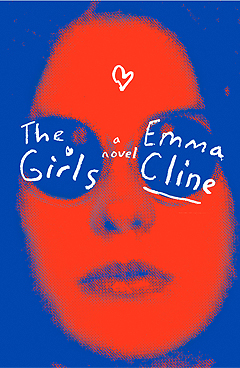 Bought this one for myself from the used book section of the library (my favorite section) and have already finished it, but I guess I shouldn't talk about HOW MUCH I LOVE IT since technically it was a February read.
What I Blogged…
Like I said earlier, basically nothing. And certainly nothing worth noting here, so we'll just move on haha. With luck next month's section will be much more interesting.
What Y'all Blogged (and i loved)…
I wasn't super active on blog hopping either this month, which is going to make this infinitely harder than normal, so I'm SUPER SORRY if I missed some of your posts.
The Story Sponge tagged me in the Rising Author Tag, and answered so many super interesting questions about her (his?) writing that made me fall in love with their blog!
The Book Bratz wrote a Top 10 Tuesday about bookish locations they wish they could visit, and it got me thinking about all the places I want to travel!!!
Ash wrote a post about ending the stigma around periods, and tagged me in it, so this is certainly something I have to write about sometime (sorry y'all, i know this isn't book related). I think it's a super well written and researched piece, so it's worth the read.
Elm wrote a super powerful and relatable piece titled "is this all I'll ever be" and it really spoke to me, so hopefully some of you will find it equally powerful
Mikaela wrote a post on blog hopping, and how it can be a burden to some bloggers. I personally agree strongly with this, but still LOVE BLOG HOPPING so it's tough to wrap my head around sometimes
Kai wrote a post on how she's seen lots of readers stop following her blog, and that's something I've felt a lot of as well lately, so i think her emotions are super valid and deserve to be read about
Meeting Goals…
I don't think I even made any goals for this month? If I did, they certainly aren't accessible to me, so we're gonna move on and assume that I did not achieve anything I wanted to (since that's most likely true haha)
And Making More…
Reach 550 followers
Blog once a week
Make every other week a non-review post (at least)
Catch up on emails, especially about editing
Read other people's blogs more frequently
Cut out majority of junk food I eat
Wrote posts that are over 500 words
Browse Netgalley for more books
Get a summer internship/research position
Read at least 2 books
I'm not sure how this semester is going to go, since it starts today (actually, three days ago by the time you read this) so I don't want to make my goals too overly ambitious. Also I realize I have non-book goals scattered in randomly… organisation is not my strong suite right now
How did your January go? Are you looking forward to February? What's your favorite book that you've read this year? Do you have any advice to help me reach my goals?
---
Check out my Social Media:
Twitter | Bloglovin' | Email | Goodreads | FictionPress
~ Now Venture out and Change the World ~