Hey y'all!
I'm super excited for today's blog post, because not only am i actually publishing something other than a book review, but I have the opportunity of posting something written by Gia Cribbs! Gia is a debut author whose first book, THE DISAPPEARANCE OF SLOAN SULLIVAN, is coming out May 29th. I was lucky enough to get to talk to her and have her write a guest post for the blog, so I hope you all enjoy reading it as much as I do!
My Favorite Part of Writing
There are many things I love about writing, but one of my favorites has to be discovering who my characters are.
Story ideas come to me plot first. Who the characters are, and how they got themselves into these predicaments, takes a little longer to figure out. Which means they sit in my head for a while, talking to each other, reacting to all kinds of trouble I can come up with, until I have a decent idea of the type of people they are. Then I make notebook pages for each of my main characters, filled with pictures and birthdays, fears and favorite foods, siblings and the cars they drive. These help me understand what their basic backstories are. But I don't get to really know them until I start writing.
That's when I figure out what makes them tick. When I get answers to the really important questions, like what kind of music do they listen to when they're driving? What's their go-to curse word? What hill are they willing to die on, no matter how ridiculous? What nervous habits do they have? How do they show someone they love them? These are the things that, to me, make the characters feel real, which makes the story feel real. And that's the fun part. Because after the characters have lived in my head for so long, it's really nice to get to know them.
About Gia Cribbs
Gia Cribbs is an author and lawyer who lives in Maryland with her husband and daughters. When she isn't writing, she can usually be found reading, eating too much chocolate, or fantasizing about her next vacation. THE DISAPPEARANCE OF SLOANE SULLIVAN, her first novel, will be published by Harlequin TEEN on May 29, 2018.
About the Book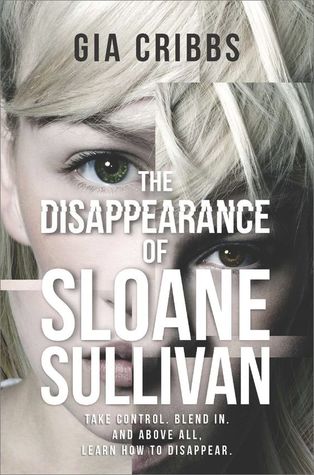 No one wants me to tell you about the disappearance of Sloane Sullivan.
Not the lawyers or the cops. Not her friends or family. Not even the boy who loved her more than anyone. And most certainly not the United States Marshals Service. You know, the people who run the witness protection program or, as it's officially called, the Witness Security Program? Yeah, the WITSEC folks definitely don't want me talking to you.
But I don't care. I have to tell someone.
If I don't, you'll never know how completely wrong things can go. How a single decision can change everything. How, when it really comes down to it, you can't trust anyone. Not even yourself. You have to understand, so it won't happen to you next. Because you never know when the person sitting next to you isn't who they claim to be…and because there are worse things than disappearing.
I know for a fact that after talking to Gia and reading about the way she thinks of her characters, I desperately want to read her book. It sounds like such an exciting, edge of your seat book, and I love that the bio is told from the "I" perspective. It has me hooked already. So basically– go add on goodreads, go preorder, and let me know what you think!!
---
Check out my Social Media:
Twitter | Bloglovin' | Email | Goodreads | FictionPress
~ Now Venture out and Change the World ~