Admittedly, I'm not actually sure which books will be the most popular this summer, but I realized that I haven't done a "new books" post in a while. So despite the fact that I'm completely unqualified to tell you which new books you should read this summer, I'm going to give it my best shot. Without further ado, the 5 books that I thought looked best when scrolling through summer release lists!!!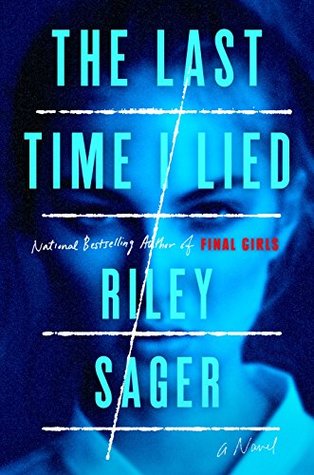 Publication Date: July 10th 2018
My Thoughts: I absolutely loved Riley Sager's "first" book (under this pseudonym) Final Girls, which came out last January, and I this next one looks just as good. If it's anything as twisted as his last, I'm sure it'll be on the top of my summer favorites list.
Summary: Two Truths and a Lie. The girls played it all the time in their tiny cabin at Camp Nightingale. Vivian, Natalie, Allison, and first-time camper Emma Davis, the youngest of the group. The games ended when Emma sleepily watched the others sneak out of the cabin in the dead of night. The last she–or anyone–saw of them was Vivian closing the cabin door behind her, hushing Emma with a finger pressed to her lips.
Now a rising star in the New York art scene, Emma turns her past into paintings–massive canvases filled with dark leaves and gnarled branches that cover ghostly shapes in white dresses. The paintings catch the attention of Francesca Harris-White, the socialite and wealthy owner of Camp Nightingale. When Francesca implores her to return to the newly reopened camp as a painting instructor, Emma sees an opportunity to try to find out what really happened to her friends.
Yet it's immediately clear that all is not right at Camp Nightingale. Already haunted by memories from fifteen years ago, Emma discovers a security camera pointed directly at her cabin, mounting mistrust from Francesca and, most disturbing of all, cryptic clues Vivian left behind about the camp's twisted origins. As she digs deeper, Emma finds herself sorting through lies from the past while facing threats from both man and nature in the present.
And the closer she gets to the truth about Camp Nightingale, the more she realizes it may come at a deadly price.
Check it out on Goodreads
Preorder on Amazon
Publication Date: July 10th 2018
My Thoughts: This is a debut book about a Chinese family who gave up living in America, and I think this is a cool reversal of typical books that I find about Chinese families. It seems like a super emotional drama, exactly the type of book I love.
Summary: After years of chasing the American dream, the Zhen family has moved back to China. Settling into a luxurious serviced apartment in Shanghai, Wei, Lina, and their daughter, Karen, join an elite community of Chinese-born, Western-educated professionals who have returned to a radically transformed city.
One morning, in the eighth tower of Lanson Suites, Lina discovers that a childhood keepsake, an ivory bracelet, has gone missing. The incident contributes to a wave of unease that has begun to settle throughout the Zhen household. Wei, a marketing strategist, bows under the guilt of not having engaged in nobler work. Meanwhile, Lina, lonely in her new life of leisure, assumes the modern moniker taitai–a housewife who does no housework at all. She spends her days haunted by the circumstances surrounding her arranged marriage to Wei and her lingering feelings for his brother, Qiang. Lina and Wei take pains to hide their anxieties, but their housekeeper, Sunny, a hardworking girl with secrets of her own, bears witness to their struggles. When Qiang reappears in Shanghai after decades on the run with a local gang, the family must finally come to terms with the past.
From a silk-producing village in rural China, up the corporate ladder in suburban America, and back again to the post-Maoist nouveau riche of modern Shanghai, WHAT WE WERE PROMSED explores the question of what we owe to our country, our families, and ourselves.
Check it out on Goodreads
Preorder on Amazon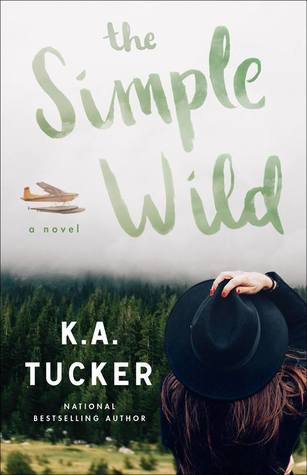 Publication Date: August 7th 2018
My Thoughts: A book with adventure, dysfunctional family relationships, and romance? count me in. This book has all the makings of a book that I can't put down. Plus, i've heard great things about Tucker and her books which makes me want to give this one a try.
Summary:  City girl Calla Fletcher attempts to reconnect with her estranged father in rural Alaska, and unwittingly finds herself torn between her desire to return to the bustle of Toronto and a budding relationship with a rugged pilot in this masterful new romance from acclaimed author K.A. Tucker.
Calla Fletcher wasn't even two when her mother took her and fled the Alaskan wild, unable to handle the isolation of the extreme, rural lifestyle, leaving behind Calla's father, Wren Fletcher, in the process. Calla never looked back, and at twenty-six, a busy life in Toronto is all she knows. But when Calla learns that Wren's days may be numbered, she knows that it's time to make the long trip back to the remote frontier town where she was born.
She braves the roaming wildlife, the odd daylight hours, the exorbitant prices, and even the occasional—dear God—outhouse, all for the chance to connect with her father: a man who, despite his many faults, she can't help but care for. While she struggles to adjust to this rugged environment, Jonah—the unkempt, obnoxious, and proud Alaskan pilot who helps keep her father's charter plane company operational—can't imagine calling anywhere else home. And he's clearly waiting with one hand on the throttle to fly this city girl back to where she belongs, convinced that she's too pampered to handle the wild.
Jonah is probably right, but Calla is determined to prove him wrong. Soon, she finds herself forming an unexpected bond with the burly pilot. As his undercurrent of disapproval dwindles, it's replaced by friendship—or perhaps something deeper? But Calla is not in Alaska to stay and Jonah will never leave. It would be foolish of her to kindle a romance, to take the same path her parents tried—and failed at—years ago. It's a simple truth that turns out to be not so simple after all. 
Check it out on Goodreads
Preorder on Amazon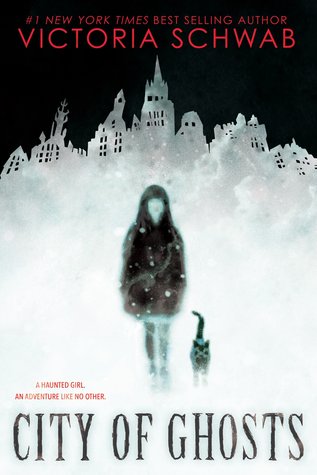 Publication Date: August 28th 2018
My Thoughts: I have yet to read a Victoria Schwab book, but I would be remiss if I didn't include this one on the list. It's the first book in a new serious, and it looks absolutely spectacular. If the reviews she's received on her previous books are any indication, this will not disappoint.
Summary:  Cassidy Blake's parents are The Inspectres, a (somewhat inept) ghost-hunting team. But Cass herself can REALLY see ghosts. In fact, her best friend, Jacob, just happens to be one.
When The Inspectres head to ultra-haunted Edinburgh, Scotland, for their new TV show, Cass—and Jacob—come along. In Scotland, Cass is surrounded by ghosts, not all of them friendly. Then she meets Lara, a girl who can also see the dead. But Lara tells Cassidy that as an In-betweener, their job is to send ghosts permanently beyond the Veil. Cass isn't sure about her new mission, but she does know the sinister Red Raven haunting the city doesn't belong in her world. Cassidy's powers will draw her into an epic fight that stretches through the worlds of the living and the dead, in order to save herself.
Check it out on Goodreads
Preorder on Amazon
Which books are you looking forward to reading this summer? Have you managed to read any of the books on this list? What's your opinion on them? Let me know, comment below!