A little while ago, I was reading a post (i forget who wrote it!!) about how they would rather read the book before they watch the movie. I was nodding along the entire time I read it, and then I got to the end and they mentioned a book to movie adaption, and I was like– wait, hold up… that's a book? And suddenly it occurred to me that I do not, in fact, always read the book before I watch the movie. So, in honor of that realization, here's the list of some books that I haven't read, which have really ridiculously good movies.
I Just Found Out
For a lot of book to movie adaptions, the movies just become wildly more popular and I don't even realize that there was a book at all. This section is in honor of those authors who must have been wildly excited to get a movie adaption, and then were forgotten about.
Red Sparrow
Admittedly I haven't watched the movie yet, but I was SO EXCITED TO. It looks amazing, and my idol Jennifer Lawrence is in it, so it's very high on my must-watch list (which means I may or may not watch it in the next two years). But Jason Matthews actually wrote the book Red Sparrow first, and this movie is based off of it. Wow. I guess I haven't been following the press releases closely enough.
Jumanji
Okay so every single person who has ever made it through middle school has probably watched this movie. It's a classic for teachers everywhere. But how many of us have read the book? Certainly not me, since I didn't even know it was a thing until I was doing research for this post. The book is a cute children's book, and I super want to flip through it and see how accurate the movie was to the picture book plot.
The Silver Linings Playbook
I guess there's something about Jennifer Lawrence that makes me completely ignore any possibility for there being a version that she isn't involved in, because I had zero idea that this was a book either. Honestly, it might be better than the movie, because I know I had to breaks and pause it to avoid the ~e m o t i o n s~ that felt super real throughout the whole movie. I really want to know how the author managed to pull off writing such a totally depressing book, and since I'm adding it to my TBR, I'm hoping he does it well.
Knew, Didn't Care
In other cases, I was well aware that it was a book and just… didn't care? The movie was getting so much hype that I couldn't resist going to watch it, even though I knew it would probably ruin the entire book for me, and that the movie experience wouldn't be nearly as good without reading the book first. Most of the time, these were all major blockbusters whose movie generated a ton of excitement. Here they are!
Ender's Game
This movie is amazing and I don't care what anyone else says. After watching it, I wanted to live in this dystopian world forever just to try to pass all the tests and things that Ender did. It sounded ideal. Also, the movie made me cry. And yet I still haven't read the book, which is wild, but maybe i'll get to it eventually.
Crazy Rich Asians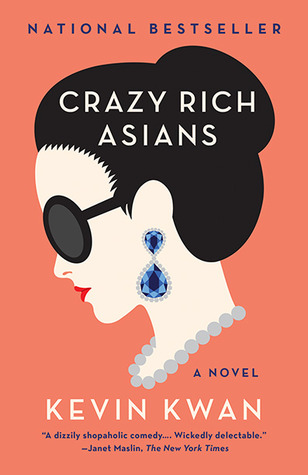 I've seen this movie twice already, which is almost for sure a record because I don't really watch movies twice (except for Pitch Perfect… that one's for sure the true record) and i fell a little more in love with the characters each time. they were adorable, the whole movie was adorable, and it made me ridiculously happy that a romcom was finally back in the theater. i'm halfway through this book right now but had to pause it because school and i truly can't wait to finish it.
To All the Boys I Loved Before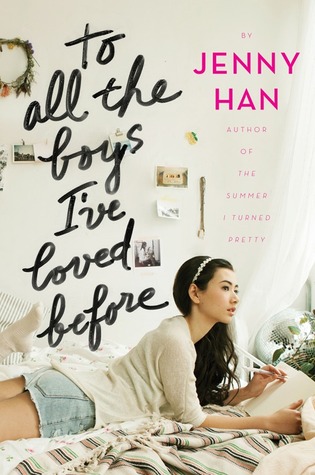 My little sister was dying to see this movie, and twitter was literally going crazy, so I broke and watched it without reading the book. This is probably the only one on this list that i'll never get to, since i tend to get bored reading high school romances, but honestly the movie was adorable and so i'm glad i watched it. it made me super happy and was well worth my time (note: this is a Netflix original movie)
Love, Simon // Simon vs The Homo Sapien's Agenda
Simon vs is probably the only book i feel genuinely badly about not reading. it was on my tbr way before the movie came out, and everyone's obsessed with both the book and the author, and so i feel like i'm a pretty shit book blogger for not having read it. Then again, i've read like 4 books this whole year and am still blogging sooo…. defying odds? slacking and getting away with it?. either way, i promise I'll read this book eventually, because the movie was great. and i hear the book was too.
---
Hopefully at the very least this list gives you an idea of some fun books to read if you want to be able to watch a movie right after, or maybe you were like me and didn't even know some of these books existed!
Also side note, because i'm hella proud– I found all of the non-movie book covers even though that took like 5 extra clicks per book, all because of my hatred of movie covers and the way I feel like a real cover can draw you in 1000 times faster than one with the actors on the cover. And now I couldn't just end the post without letting you all know, because that would be sad (if you don't realize how passionately I feel about this, I wrote a whole post on it just kidding, I must have just thought about writing a post so… coming soon!!)
Are there any book-to-movie adaptions that you loved, but haven't read the book? Are you shocked by my unawareness of books, or did you also not know? What are your opinions on not reading the book!!