Hey y'all. I know i haven't realllyyy been here in a a bit now (besides the poetry posts on Tuesdays but I don't think that's why most of you are following me), and I want to say sorry for the completely unplanned hiatus. I thought I was going to have the time to write one post a week and still keep on top of irl stuff, but that just wasn't the case. I've had final projects, final exams, basketball related things, and just general almost-christmas life stuff that just kept piling on and suddenly I'd forgotten to blog in weeks. I'm going to try to change stuff up a bit to make myself more active in 2019, but that post will come next week. Today is all about reflecting, so let's get to it.
(i know i said i was gonna get to changes next week but I made sorta cute banners and so we're starting that now)
Guys!! This year has been SO. HARD. for reading. really, really, really hard. I feel like this is probably an exact duplicate of what I said last year, but college just makes everything so much harder. I did my best to read, and was fortunate enough to pick realllyyy good books, so I think overall, although I had a lower quantity of books, my quality was great! Hopefully y'all think the same.
What I Read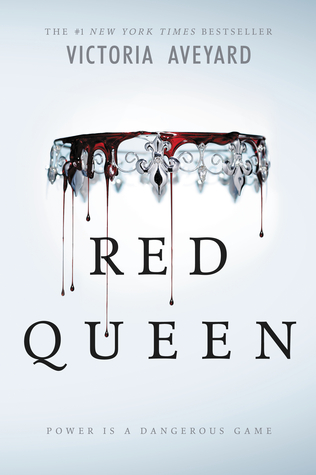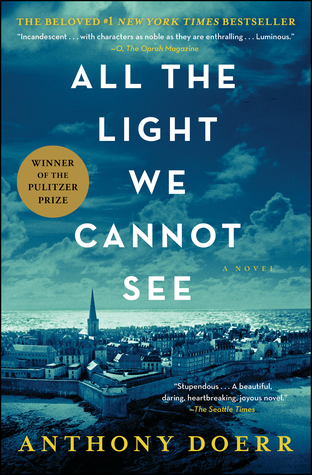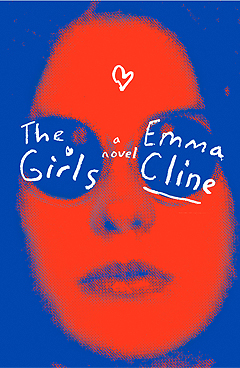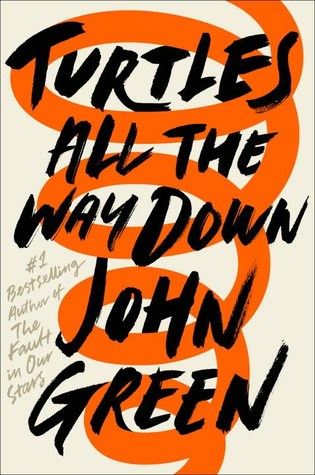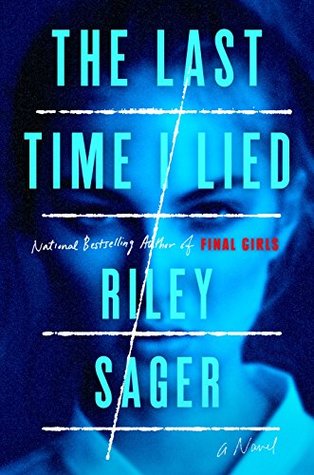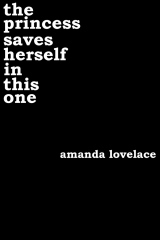 What I Loved
Of the books that I read, 7 of them were rated five stars! That's pretty damn good if you ask me. Of these seven, I'd say that three of them stood out in my head as being way better than all the other / way more recommendable. What I mean by this is basically– the Queen's Fool was a five star read for me, but unless you're super into Tudor Court smut/for some reason obsessed with Philippa Gregory/trying to make your life more romantic than it actually is, I don't think you're gonna rate it the same way. On the other hand, here's a few books that I can almost guarantee you'll love:
Turtles All the Way Down— I know this was somewhat controversial with the way mental health was portrayed, especially in regards to medication, but for me it was SUPER RELEVANT and made me feel very seen. I don't have OCD but the way she talked about her anxiety was amazing, and plus it was a great plot, and I think everyone should read it.
Small Great Things— Honestly, I'm in this one for the message as well. I felt like it was really eye opening for me as a super privileged white woman to see all the microaggressions and sort of get called out. Also, I couldn't put the book down and the plot was incredible, I felt so attached to the characters. Read it.
The Last Time I Lied— It wouldn't be a Joce Certified List if there wasn't at least one psycho thriller on it. Last year, Final Girls was one of my favorite books ever and this year, Riley Sager's next book is also on the list!
What I Hated
There were a few books I read this year that I absolutely couldn't stand, as sad as that is. For the most part they were books I read for school, but nonetheless still disappointing. Also, notice that all these links go to Goodreads. Because this year, I couldn't be bothered to review books that I didn't love. (sorry not sorry)
The Leader's Compass— Honestly, this book could have been summed up in three pages and been equally (if not more) effective. And then, we could have left out all the sexist descriptions of women that contribute to the patriarchal office system we have in place today!!
All the Light We Cannot See— HOW. DID. THIS. BOOK. WIN. PRIZES. I don't get it. It was so so so boring. I listened to it via audiobook over a 4ish day period, i was reading with friends, and i still couldn't bring myself to be interested. There was no plot or conflict, and I didn't feel invested enough in the characters to continue without that.
Fun Stats
My shortest book was The Hatred of Poetry, and my longest book was Shakespeare Sonnets, both of which (as you probably guessed) were for the poetry class I took this semester!
I actually read three books because I was told to– those two, and then Leader's Compass. That's a decently significant portion of books I read, especially since if I hadn't, I probably wouldn't have found other books to fill them! Reading has been super hard but being forced to read helped me get through a few books this semester.
Okay, so reading didn't go that great this semester, but I did other things, right?? (maybe not) Let's talk about some blogging highlights of the year!
Best Blog Posts
Here's some posts that you all thought were good this year (or at least good enough to read)!
Worst Blog Posts
You know how sometimes you spend a really long time on a post, or wake up in the morning with a great post idea, and then you write it and it just… doesn't work? Well, that didn't not happen to me this year. Here's some of the posts that fell flat, for whatever reason.
Book Tour: The Crossroads of Logan Michaels— guys this book sounds good, and there's an excerpt and everything in there! maybe it's just a bad genre for the readers of this blog, but it deserves more than the views it got i swear! if you're looking for a new book to read maybe check this out (or maybe this is a sign i shouldn't do book tours…)
The Poetry Series— I started a poetry series a little over a month ago, where I posted my opinions of sonnets I read and things. Well, y'all were not a fan, and it fell a little bit flat. Over the next month or so, I plan on continuing, so you can plan on continuing to ignore. I think they'll be useful eventually, but I promise that i'll start posting real posts sometimes too!
The Last Time I Lied Review— Okay guys, I'm just gonna assume that nobody read this review because you all already read the book, because if that's not the case, I don't know what you're doing. Read the review and then read the book!!!!!
(i know you're probably wondering why i always have fewer things in my "worsts" list than best, so let me tell you: i'm doing a positivity challenge in life, and you can only have ~1/2 the number of complaints as positives, so i'm transferring that to the blog too!)
Fun Stats
My absolute favorite part of the summary. Let's talk about my blogging stats!! Overall, this year was far worse than last, but that's because I blogged way less. I mean, just look at the numbers (from december 20th, because that's when I wrote this post):
This year, I didn't even hit 10,000 views, which is, to put it frankly, sad. At some point in 2017 I was hitting over 1,500 views a month, and then I stopped blogging and it dropped off. I suppose it makes sense, seeing as how I am only posting <1 time a week, whereas I used to post 3x, but I mean… still sad.
Individual posts are getting more views though! I had my first post hit over 1,000 views this year, which is absolutely incredible and just generally makes me really happy that so many people are reading things that I write 🙂
I had a ton of search term hits, the most popular of which are shown above. My favorite is that two people searched "how would you describe someine you are passionately in love with" and clicked my blog?? Like did the same person search it and spell the word wrong twice? or did two people spell someone wrong?? i'm confused but also glad that you found your way here, dear searcher.
Clicks!! For those of you who aren't familiar with wordpress, clicks are basically just outgoing links from my blog. I sent the most to goodreads, twitter, and fictionpress (where I used to post writing, but no longer have an account), which I'd say makes sense. But also, I've sent a decent amount to everyone who won a book blogger award, which is awesome!! they deserve it!!
Personal Writing
Over the past year, I haven't written as much as I would ideally like, but that doesn't mean I haven't written at all. I decided to start writing an autobiography, which is nowhere near done, but I've accumulated a main 20 or so pages and then an additional 15 pages or so of random other stories that I'm not sure how fit in yet. And it's been really fun to do!
I've also written a lot of poetry, mostly angsty teen stuff that nobody wants to read. Other than that, my novels have mostly stalled out, although I did start a short story recently that I have no good conclusion for but feel like I could turn into a full length novel if I had the time.
I'd say on the whole, although I didn't write a ton (and didn't even try nano, for the first year since I started my blog), it was still really great and I'm happy with what I did end up writing
So, what about my personal life?
As you all probably already know, I started my second year of school at MIT this year!! It's been wildly hard, harder than anything I've ever done, and balancing basketball and school and friends has been almost impossible.
but that being said, I think i've been doing a better job. At the beginning of this year, I sort of abandoned all of my friends except for a select few, and that's something that still makes me feel really shitty. After taking the summer to kind of figure that out, I came back at the end of this year and have been working way harder at those friendships, and I hope to continue that into next year!!
As far as me personally, my mental health has been rouuugghhhh in the past few months. I've had more breakdowns than ever before, and spent more time staring at the wall in my bed when I should be in class than is good for anyone. I'm hoping to do more to manage that in the next year, and I've been taking steps to make sure I don't have other stressers that make everything worse.
So yeah, that's the year! I'd say overall it's been one of the best years I've ever had, in large part because of the people I have around me. I have better friends than I've ever had in my entire life, and am generally wildly happy when my mental health isn't getting in the way!!
So that's my 2018!! How was your year? What were your favorite books? Least favorite? How's life going!! Let me know in the comments