This month, there are a LOT of good books coming out, because it's summer, and everyone knows that's the best time to publish (I don't actually know that, it's just a guess).  Since I'm doing a whole separate post for releases rather than mixing it in with my intro post like I normally do, I'll hopefully be way more organized and make this section more useful to you!  So now, the top 10 books of June…
Mystery / Thriller

He Said/She Said (June 6th)– omg I cannot even tell you how good this looks.  It seems really interesting because there's a lot of backplot going on, and plus I've never heard of anything that sounds quite like this.  I'm 150% putting this on my TBR.
On the eve of a solar eclipse, a couple forced into hiding discovers that they can no longer run from their past in this taut psychological suspense novel.
In the summer of 1999, Kit and Laura travel to a festival in Cornwall to see a total eclipse of the sun. Kit is an eclipse chaser; Laura has never seen one before. Young and in love, they are certain this will be the first of many they'll share.
But in the hushed moments after the shadow passes, Laura interrupts a man and a woman. She knows that she saw something terrible. The man denies it. It is her word against his.
The victim seems grateful. Months later, she turns up on their doorstep like a lonely stray. But as her gratitude takes a twisted turn, Laura begins to wonder—did she trust the wrong person?
15 years later, Kit and Laura are living under assumed names and completely off the digital grid: no Facebook, only rudimentary cell phones, not in any directories. But as the truth catches up to them, they realize they can no longer keep the past in the past.
From Erin Kelly, queen of the killer twist, He Said/She Said is a gripping tale of the lies we tell to save ourselves, the truths we cannot admit, and how far we will go to make others believe our side of the story.
The Silent Corner (June 20th)– I've never heard of this author, but apparently he's popular, and this book looks amazing.  Not only is it a thriller, but it looks like it's going to feature a totally badass woman and I'm always down for that.
I very much need to be dead.
These are the chilling words left behind by a man who had everything to live for but took his own life. In the aftermath, his widow, Jane Hawk, does what all her grief, fear, and fury demands: find the truth, no matter what.
People of talent and accomplishment, people admired and happy and sound of mind, have been committing suicide in surprising numbers. When Jane seeks to learn why, she becomes the most-wanted fugitive in America. Her powerful enemies are protecting a secret so important so terrifying that they will exterminate anyone in their way.
But all their power and viciousness may not be enough to stop a woman as clever as they are cold-blooded, as relentless as they are ruthless and who is driven by a righteous rage they can never comprehend. Because it is born of love.
The Fourth Monkey (June 27th)– I read and reviewed this book a couple months back, and it was a pretty good read!! If you already own the book or enjoy police crime thrillers, I would recommend.  You can read my review here, but I think my perspective was colored by the fact that I'm not a huge fan of police narratives.
For over five years, the Four Monkey Killer has terrorized the residents of Chicago. When his body is found, the police quickly realize he was on his way to deliver one final message, one which proves he has taken another victim who may still be alive. 
As the lead investigator on the 4MK task force, Detective Sam Porter knows even in death, the killer is far from finished. When he discovers a personal diary in the jacket pocket of the body, Porter finds himself caught up in the mind of a psychopath, unraveling a twisted history in hopes of finding one last girl, all while struggling with personal demons of his own.
With only a handful of clues, the elusive killer's identity remains a mystery. Time is running out and the Four Monkey Killer taunts from beyond the grave in this masterfully written fast-paced thriller.
Final Girls (June 29th)– If you buy one thriller this year it has got to be this one.  It was so dark, mysterious, and yet fun to read.  I adored the characters and pretty much everything about it, and despite the fact I read it in January when I think about it I get excited all over again!! Read my review!
Ten years ago, college student Quincy Carpenter went on vacation with five friends and came back alone, the only survivor of a horror movie–scale massacre. In an instant, she became a member of a club no one wants to belong to—a group of similar survivors known in the press as the Final Girls. Lisa, who lost nine sorority sisters to a college dropout's knife; Sam, who went up against the Sack Man during her shift at the Nightlight Inn; and now Quincy, who ran bleeding through the woods to escape Pine Cottage and the man she refers to only as Him. The three girls are all attempting to put their nightmares behind them, and, with that, one another. Despite the media's attempts, they never meet.
Now, Quincy is doing well—maybe even great, thanks to her Xanax prescription. She has a caring almost-fiancé, Jeff; a popular baking blog; a beautiful apartment; and a therapeutic presence in Coop, the police officer who saved her life all those years ago. Her memory won't even allow her to recall the events of that night; the past is in the past.
That is, until Lisa, the first Final Girl, is found dead in her bathtub, wrists slit, and Sam, the second, appears on Quincy's doorstep. Blowing through Quincy's life like a whirlwind, Sam seems intent on making Quincy relive the past, with increasingly dire consequences, all of which makes Quincy question why Sam is really seeking her out. And when new details about Lisa's death come to light, Quincy's life becomes a race against time as she tries to unravel Sam's truths from her lies, evade the police and hungry reporters, and, most crucially, remember what really happened at Pine Cottage, before what was started ten years ago is finished.
Adventure / Dystopian

The Sandcastle Empire (June 6th)– I had heard a lot about this book on Twitter, I think because I follow the author, and it looks exciting.  Even though it's dystopian, a genre I feel like is sort of overdone, this seems like a fresh take.
When all hope is gone, how do you survive?
Before the war, Eden's life was easy—air conditioning, ice cream, long days at the beach. Then the revolution happened, and everything changed.
Now a powerful group called the Wolfpack controls the earth and its resources. Eden has lost everything to them. They killed her family and her friends, destroyed her home, and imprisoned her. But Eden refuses to die by their hands. She knows the coordinates to the only neutral ground left in the world, a place called Sanctuary Island, and she is desperate to escape to its shores.
Eden finally reaches the island and meets others resistant to the Wolves—but the solace is short-lived when one of Eden's new friends goes missing. Braving the jungle in search of their lost ally, they quickly discover Sanctuary is filled with lethal traps and an enemy they never expected.
This island might be deadlier than the world Eden left behind, but surviving it is the only thing that stands between her and freedom.
Adult Contemporary

The People we Hate at the Wedding (June 6th)– This book looks really fun, with a lot of family drama and a fancy wedding!!  I'm really hoping for a cute book with lots of character development from this one.
Paul and Alice's half-sister Eloise is getting married! In London! There will be fancy hotels, dinners at "it" restaurants and a reception at a country estate complete with tea lights and embroidered cloth napkins.
They couldn't hate it more.
The People We Hate at the Wedding is the story of a less than perfect family. Donna, the clan's mother, is now a widow living in the Chicago suburbs with a penchant for the occasional joint and more than one glass of wine with her best friend while watching House Hunters International. Alice is in her thirties, single, smart, beautiful, stuck in a dead-end job where she is mired in a rather predictable, though enjoyable, affair with her married boss. Her brother Paul lives in Philadelphia with his older, handsomer, tenured track professor boyfriend who's recently been saying things like "monogamy is an oppressive heteronormative construct," while eyeing undergrads. And then there's Eloise. Perfect, gorgeous, cultured Eloise. The product of Donna's first marriage to a dashing Frenchman, Eloise has spent her school years at the best private boarding schools, her winter holidays in St. John and a post-college life cushioned by a fat, endless trust fund. To top it off, she's infuriatingly kind and decent.
As this estranged clan gathers together, and Eloise's walk down the aisle approaches, Grant Ginder brings to vivid, hilarious life the power of family, and the complicated ways we hate the ones we love the most in the most bitingly funny, slyly witty and surprisingly tender novel you'll read this year.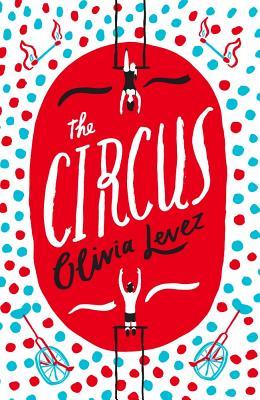 The Circus (June 13th)– holy shit this book looks amazing and I hadn't even heard of it before finding it on a June releases list while making this post.  It seems super emotional and yet exciting and nerve wracking and I cannot wait to read it.
Why would a girl who has everything want to run away and never be found?
Willow has staged runaways ever since she was a little girl. She has everything a young person should want: a rich daddy, clothes, money, a pony and a place at a prestigious boarding school. In reality, she has everything except the thing she really wants: a father who cares enough to find her.
Aged sixteen, on the eve of her father's wedding, she ruins the bride's dress and escapes through a window, determined never to return. Her missing mother was a circus performer, and Willow wants to follow in her footsteps. But the performers she meets don't want her. When her last bit of money is stolen by Suze, another runaway girl she thought she could trust, Willow becomes really homeless. Then Suze comes tumbling back into her life and a desperate Willow has to decide whether to trust her all over again . . .
So begins their frightening, exhilarating odyssey though hunger, performance, desperation and dreams. Will they both survive and will Willow make it to the circus of her imagining?
Olivia Levez takes you into the very heart of a girl who wants so hard to be lost, but saves herself through a powerful friendship and the awakening of a need for home.
The Sisters Chase (June 27th)– This looks really emotional, and it's a story of 2 sisters who love each other and yet still have secrets, which I think is an underrepresented side of literature.
The hardscrabble Chase women—Mary, Hannah, and their mother Diane—have been eking out a living running a tiny seaside motel that has been in the family for generations, inviting trouble into their lives for just as long. Eighteen-year-old Mary Chase is a force of nature: passionate, beautiful, and free-spirited. Her much younger sister, Hannah, whom Mary affectionately calls "Bunny," is imaginative, her head full of the stories of princesses and adventures that Mary tells to give her a safe emotional place in the middle of their troubled world.
But when Diane dies in a car accident, Mary discovers the motel is worth less than the back taxes they owe. With few options, Mary's finely tuned instincts for survival kick in. As the sisters begin a cross-country journey in search of a better life, she will stop at nothing to protect Hannah. But Mary wants to protect herself, too, for the secrets she promised she would never tell—but now may be forced to reveal—hold the weight of unbearable loss. Vivid and suspenseful, The Sisters Chase is a whirlwind page-turner about the extreme lengths one family will go to find—and hold onto—love.
YA / Teen

The Unlikelies (June 6th)– I really like the sound of this book, because it's about 5 kids who just become friends, rather than having been friends their whole lives, and they actually try to do good rather than just messing around and having fun.
Five teens embark on a summer of vigilante good samaritanism in a novel that's part The Breakfast Club, part The Disreputable History of Frankie Landau-Banks, and utterly captivating.
Rising high school senior Sadie is bracing herself for a long, lonely, and boring summer. But things take an unexpected turn when she steps in to help rescue a baby in distress and a video of her good deed goes viral.
Suddenly internet-famous, Sadie's summer changes for the better when she's introduced to other "hometown heroes." These five very different teens form an unlikely alliance to secretly right local wrongs, but when they try to help a heroin-using friend, they get in over their heads and discover that there might be truth in the saying "no good deed goes unpunished." Can Sadie and her new friends make it through the summer with their friendships–and anonymity–intact?
This rich and thought-provoking novel takes on timely issues and timeless experiences with a winning combination of romance, humor, and wisdom.
Nonfiction

Too Fat, Too Slutty, Too Loud (June 20th)– This is a really unique take on celebrities and how their success relates to feminism, and I feel like it's something that everyone should read (although I haven't read it yet so how should I know) and it's written by a Buzzfeed author so it'll probably have some lighter comedic elements in it.
From celebrity gossip expert and BuzzFeed culture writer Anne Helen Petersen comes an accessible, analytical look at how female celebrities are pushing boundaries of what it means to be an acceptable woman.
You know the type: the woman who won't shut up, who's too brazen, too opinionated, too much. She's the unruly woman, and she embodies one of the most provocative and powerful forms of womanhood today. In Too Fat, Too Slutty, Too Loud, Anne Helen Petersen uses the lens of unruliness to explore the ascension of pop culture powerhouses like Lena Dunham, Nicki Minaj, and Kim Kardashian, exploring why the public loves to love (and hate) these controversial figures. With its brisk, incisive analysis, Too Fat, Too Slutty, Too Loud will be a conversation-starting book on what makes and breaks celebrity today.
---
That's all for June!!  *heads out door to go buy all of these books on the list*
What other popular books are coming out in June?  Have you read any books on this list? Are any on your TBR? What book are you most excited to read this month?
~ Now Venture out and Change the World ~